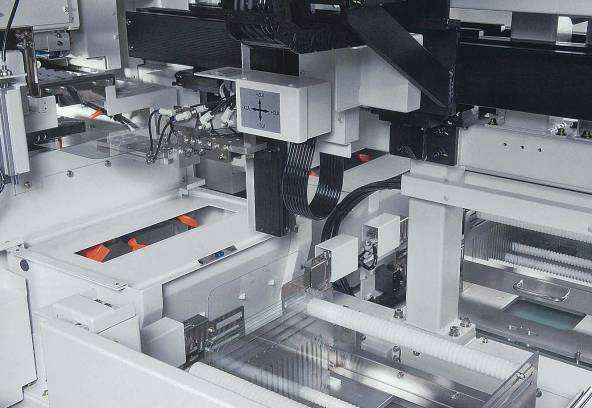 Glass cover grinding machine
A compact machine that can handle a wide range of panels from smartphone to tablet, as well as wafers. Two machining stages and loader included.
Grinding outside diameter, long holes and recess.
2 machining stages with independent drives.
Cassette and loader equipment.
Number of materials loaded / cassette: 43 pieces(Max 200mm×300mm) - 172 pieces(Min 57mm×90mm)
Position detection of the material by CCD image processing.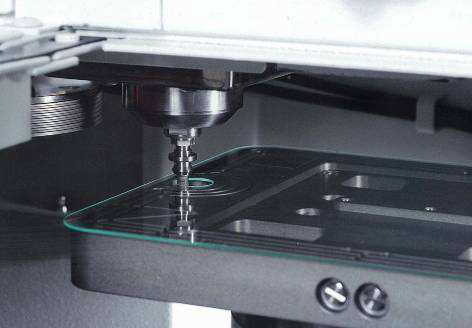 Equipped with 2 tool spindles: 1 for O.D./ Φ90mm, 8, 000 revolutions, 1 for drilling/ Φ5mm, 60, 000min-1
Drilling spindle with 5-station ATC (op.) *ATC specification 50,000min-1
Grinding wheel with long spindle life and easy maintenance
Free curve machining using CAD/CAM
NMPG-Super
Max. Panel Size
200mm × 300mm
Min. Panel Size
57mm × 90mm
Max. Panel Thickness
2mm
Chucking Method
Vacuum stage
Number of Wheel Axes
A・B Stage
Internal Wheel Axis 1 each
External Wheel Axis 1 each
Internal Wheel Spindle Speed
60,000min-1
Max. Internal Wheel Outside Diameter
Φ5mm
External Wheel Spindle Speed
8,000min-1
Max. External Wheel Outside Diameter
Φ90mm
Max. Wheel Thickness
20mm