HAKUSAN, ISHIKAWA – Nakamura-Tome Precision Industry Co., Ltd. (CEO Shogo NAKAMURA) improved the conventional work stocker "HAKO-BEI" and launch a new product "HAKO-BEI Link" that will be selectable as a stand-alone automation stocker.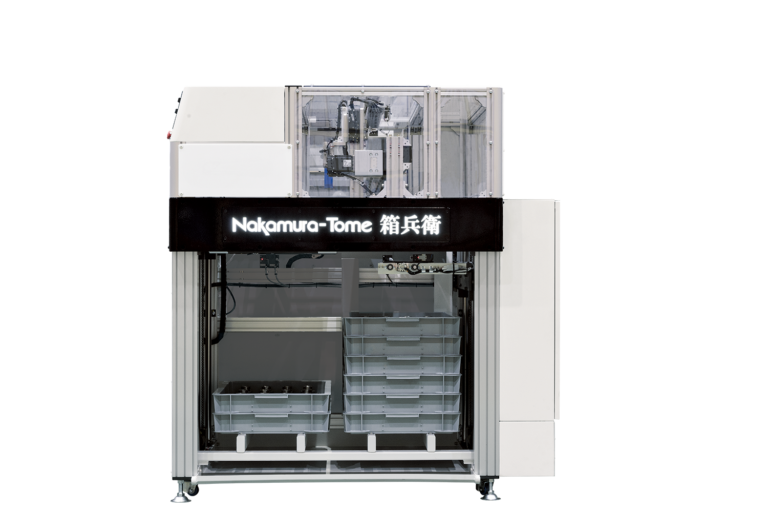 ■HAKO-BEI Link feature
HAKO-BEI Link is the developed model of the existing work stoker HAKO-BEI, which can automate workpiece alignment and the processes of work stocker, and now available to use as a stand-alone work stocker. A gripper-type hand is adopted to this new model to prevent damage when holding workpieces. There are two types of workpiece trays to be stored in the work stocker (9 tier/4 tier) and the specifications will be different depending on the workpiece size.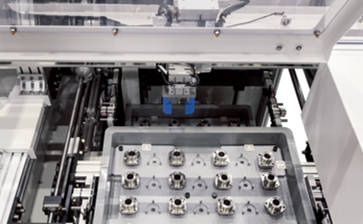 HAKO-BEI Link can be connected to other devices such as a parts washer and a deburring machine. Moreover, it can be combined with a CNC machine so that it is possible to automate the whole process from loading blank materials to aligning finish components into a tray when HAKO-BEI Link is connected to a CNC lathe. Since customers have a choice to use it as a stand-alone item or a connecting stocker, HAKO-BEI Link can be applied to a wide range of applications.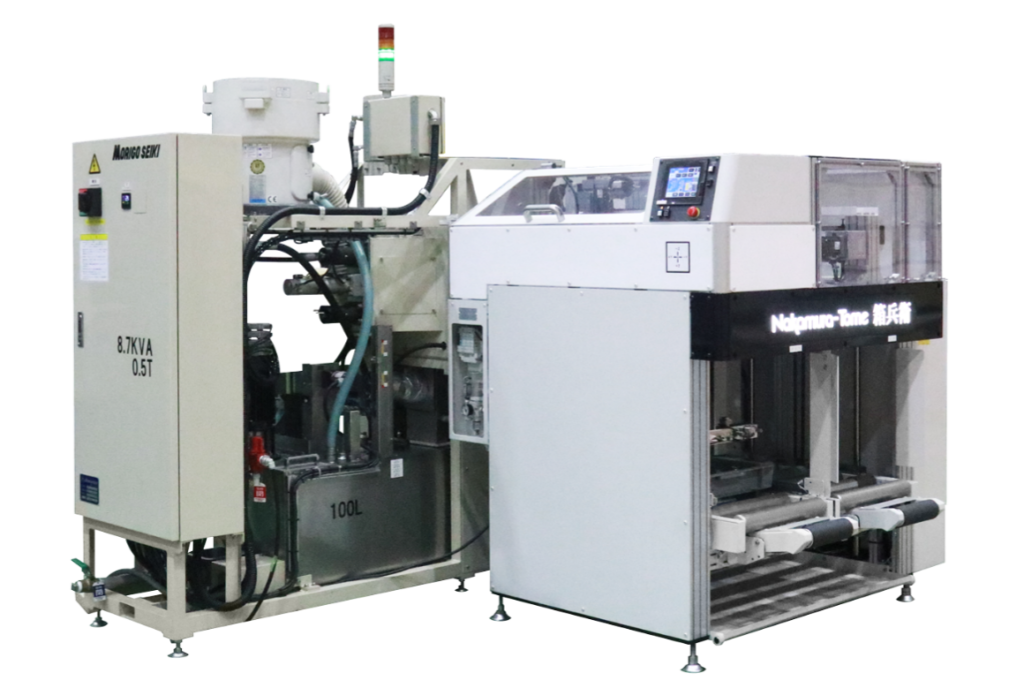 ■Development background
In order to be used extensively by customers in various industries, we developed as a stand-alone automated palletizing system HAKO-BEI Link. It can be connected not only to Nakamura-Tome's lathes, but also to machine tools from other manufacturers, robots, deburring machines, and machinery other than the machine tools. In this way, this device has various combinations that open up more possibilities.
Youku for viewers in mainland China: https://v.youku.com/v_show/id_XNTkwMTAwNTIyNA==.html?spm=a2h0c.8166622.PhoneSokuUgcSeries_1.dtitle_2
■Ask Nakamura-Tome
Nakamura-Tome welcomes any question and inquiries. Please feel free to contact us via the link below.
【Corporate Information】
Company: Nakamura-Tome Precision Industry Co., Ltd.
Address: Netsuno 15, Hakusan city, Ishikawa, 920-2195 Japan
CEO: Shogo NAKAMURA
Established: December, 1960
Website: https://www.nakamura-tome.co.jp
Business details: Multitasking machine, combined precision CNC lathe
【Reference】
Sales Promotion Department
Nakamura-Tome Precision Industry Co., Ltd.
Phone:076-273-1111
E-mail:nt-mktg@nakamura-tome.co.jp