Multitasking Machine for Diversified Variable Lot-Size Production.
Multipurpose Machine
Left spindle motor power 18.5/15kW, Right spindle motor power 11/7.5 kw.
Up to 29.5kW cutting power available for turning shaft-work with synchronized spindles.
Milling Tool Motor Power 5.5/3.7kW, High-Performance machining with small tools.
With upper and lower turret construction, simultaneous balance cutting and other combinations available on either L or R spindles.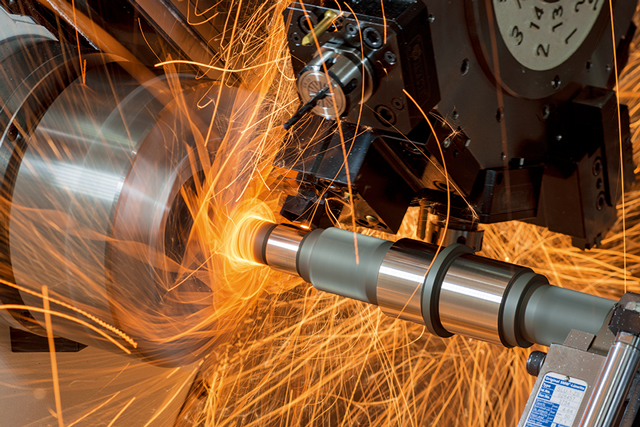 Simultaneous cutting with upper and lower tools on L/R opposed-spindles ensures balanced processes and faster cycle times
Up to 48 tools. Multi-tool holders and mid-position indexing of turrets greatly increase the number of tools
φ51mm
φ65mm
Max. Turning Diameter
250mm
Max. Turning Length
555mm
Distance Between Spindles
max.885mm/min.265mm(L:Φ65/R:Φ51)
max.870mm/min.250mm(L:Φ65/R:Φ65)
L Bar Capacity
-
65mm
R Bar Capacity
51mm
65mm(op.)
Chuck Size
8″ / 6″
L Spindle Speed
-
4,500min-1
L Spindle Drive Motor
-
18.5/15kW
35/26/22kW(op.)
Wide range 15/11kW(op.)
R Spindle Speed
5,000min-1
4,500min-1(op.)
R Spindle Drive Motor
11/7.5kW, 15/11kW(op.), 18.5/15kW(op.)