Nakamura-Tome Precision Industry (Hakusan City, Ishikawa Prefecture, President: Kenichi Nakamura) has developed a new product, "Flex Arm", which enables complete automation from workpiece transfer to jaw replacement. By incorporating the Flex Arm, the entire process from workpiece transfer to jaw replacement can be fully automated. It allows for automated operation for multiple types of workpieces without stopping the machine.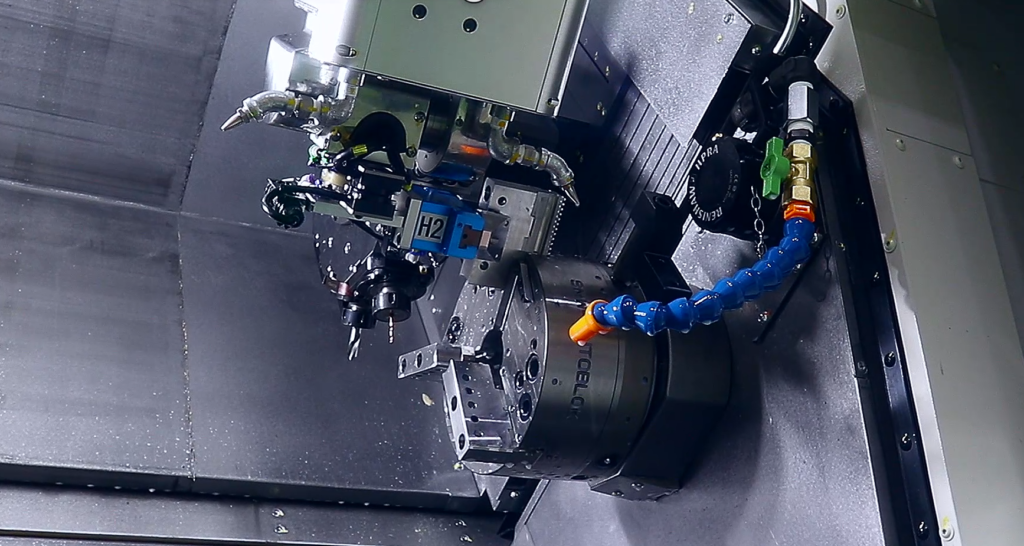 【What is Flex Arm?】
Flex Arm is a new product that completely automates everything from workpiece transfer to jaw replacement.
In addition to the loading of materials and unloading of finished products by the conventional compact loader, the new Flex Arm has an additional hand change and chuck jaw change function.
This enables unattended automatic operation for multiple types of workpieces without stopping the machine.
Another attractive feature is that the height of the machine is the same as that of conventional machines, making it a space-saving machine.

【Advantages of Flex Arm】
The key to unmanned nighttime operation in a high-mix, low-volume production is change of the types of products.
In the past, automation has mainly focused on loading materials and unloading finished products.
At this time, automation for the product changeover has been one of the biggest challenges.
By using Flex Arm, unmanned nighttime operation with product changeover is possible, which is expected to improve production efficiency.
In addition, the Flex Arm system is mounted on the machine and can be easily controlled by the operation panel attached to the machine, compared to changing jaws with an industrial robot.
Also, since the system is installed in the machine, it is highly compatible with the machine, and the start-up time is fast enough to be used immediately after delivery.

【Developer's voice】
In recent years, with the shift to high-mix low-volume production, we have received many requests from customers who want to automate setup changes.
Some customers have said, "We can't secure enough human resources for the night shift to change the jaws and change the product type," and others have said, "Even if we wanted to automate the process for a single product, we can't because there are not enough number of workpieces.
We have been developing Flex Arm to solve these customer needs and to realize long-time automation in a high-mix low-volume production environment.
We hope that Flex Arm will solve the problems of troublesome and time-consuming setup changes and make our customers happy.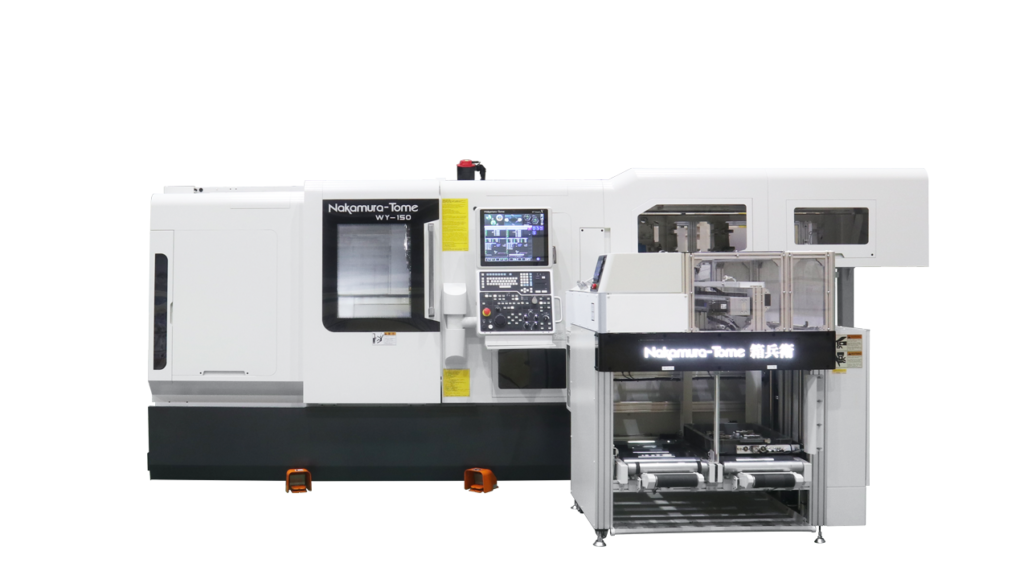 ※As of July 2021, WY-150 will be available for installation.
We are gradually expanding the number of models equipped with this function.

【Consultation with Nakamura-Tome】 Nakamura-Tome accepts inquiries from customers. Not only do we accept inquiries about Flex Arm, we also accept inquiries about products and processing. Please feel free to contact us via the link below.