HAKUSAN, ISHIKAWA – Nakamura-Tome Precision Industry Co., Ltd. (CEO Shogo NAKAMURA) has installed a photo-voltaic system on the roofs of Plant 11 and Plant 12 since December 8, 2022, to supply clean electricity for the entire plants and buildings in the area of Netsuno side within the premises.
This installation is expected to generate approximately 1.33 million kW annually, covering about 20% of the annual electricity demand for the entire Netsuno side area. All of the generated electricity will be used for captive consumption, predicted to reduce CO2 emissions by approximately 521 tons annually.
Nakamura-Tome has been taking environmental and energy-saving measures by introducing factory LED lighting, updating air conditioners, installing demand controllers to control peak shaving, and adding ECO-friendly functions to multitasking machines.
To incorporate more renewable energy sources in the future, the company terminates the ZERO CO2 emission power source that has been on contract with the power company since 2021, and promotes further energy-saving and energy-generation to produce machine tools friendly to the earth and people.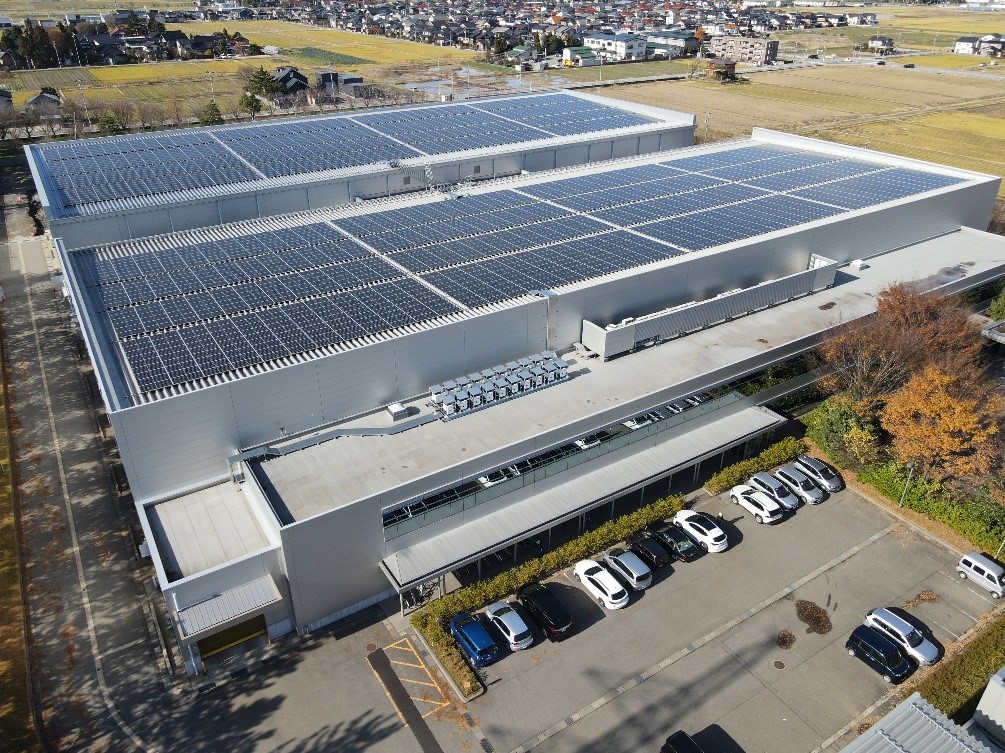 【Corporate Information】
Company: Nakamura-Tome Precision Industry Co., Ltd.
Address: Ro 15, Netsuno, Hakusan city, Ishikawa, 920-2195 Japan
CEO: Shogo NAKAMURA
Established: December, 1960
Website: https://www.nakamura-tome.com
Business details: Multitasking machine, combined precision CNC lathe
【Reference】
Public Relation, General Affairs Section
Nakamura-Tome Precision Industry Co., Ltd.
Phone:076-273-8005
E-mail:nt-press@nakamura-tome.co.jp