HAKUSAN, ISHIKAWA, September 7, 2021– Nakamura-Tome Precision Industry Co., Ltd. (President Ken'ichi NAKAMURA) installs a new function "Program Optimizer Function" to our 24 machines in turn.
Using this function, a NC program is automatically transformed by rules and optimized to reduce eventual cycle time.
【Outline of the Program Optimizer Function】
The Program Optimizer Function features a function that automatically edits an original program by selecting some specific items in the program which is preferred to be optimized.
With this function, up to five command items of the return to the reference point, approaching, turret rotating, spindle synchronizing and spindle stop are applicable for automatic transformation.
Moreover, this function focuses on idling time and executes the program optimization without any change of processing conditions. Therefore, even though the cycle time is shortened, the degree of precision does not change.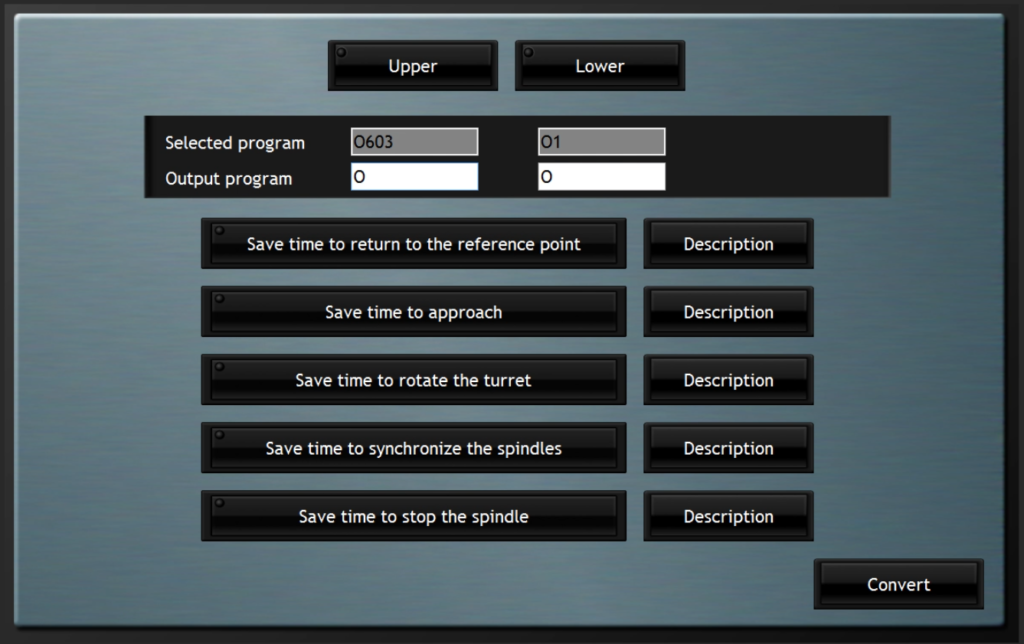 【Comment from Senior Executive Director Shogo Nakamura】
I imagine whoever engages in a machining work may have a desire to reduce the cycle time furthermore. However, I often hear opinions from customers that they are not able to add any more machining conditions, or they are not sure which command should be set and how to coordinate it to shrink the cycle time.
From those opinions, we developed the Program Optimizer Function. Once users select an item, the optimization will be set instantly without any complex settings.
We already have a case succeeded in 11% reduction of cycle time. I am grateful if this newly embedded function can contribute to our customer to succeed in the reduction of more cycle time.

【Consultation with Nakamura-Tome】
Nakamura-Tome accepts inquiries from customers. Not only do we accept inquiries about the Program Optimizer Function, we also accept inquiries about products and processing. Please feel free to contact us via the link below.