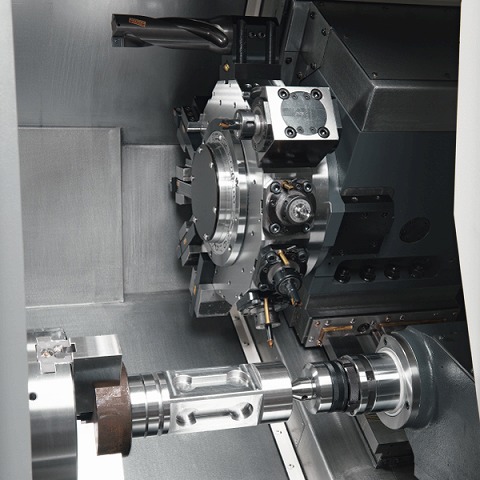 Y-axis, Milling Standard! Turning and Milling with full power!
Space saving combined machine tool with Y-axis & Milling function.(standard)
With Y-axis! Stroke: 82mm.
With Milling function: 5.5/3.7kw, spindle speed: 6000min-1.
High speed index!
X-axis: 24m/min, Z-axis:36m/min, C-axis: 600min-1.
Turret: Max dodecagonal drum turret(Max.24station) or 15station.
Number of milling tool (dodecagonal drum turret): 12.
Number of milling tool (pentadecagonal drum turret): 15.
φ65mm
φ71mm
Max. Turning Diameter(12st)
290mm
Max. Turning Diameter(op.15st)
280mm
Max. Turning Length
300mm
Distance Between Centers(op.)
427mm
Bar Capacity
65mm
71mm
Chuck Size
8″
Spindle Speed
4,500mm-1 / 3,000mm-1(op.)
Spindle Drive Motor
15/11kW
Click here to download the catalog.