HAKUSAN, ISHIKAWA – Nakamura-Tome Precision Industry Co., Ltd. (CEO Shogo NAKAMURA) announced a new two-turret two-spindle precision CNC multitasking lathe named "WY-100V." With the slogan "Faster than the fastest," many new technologies to reduce cycle time are implemented in the new machine.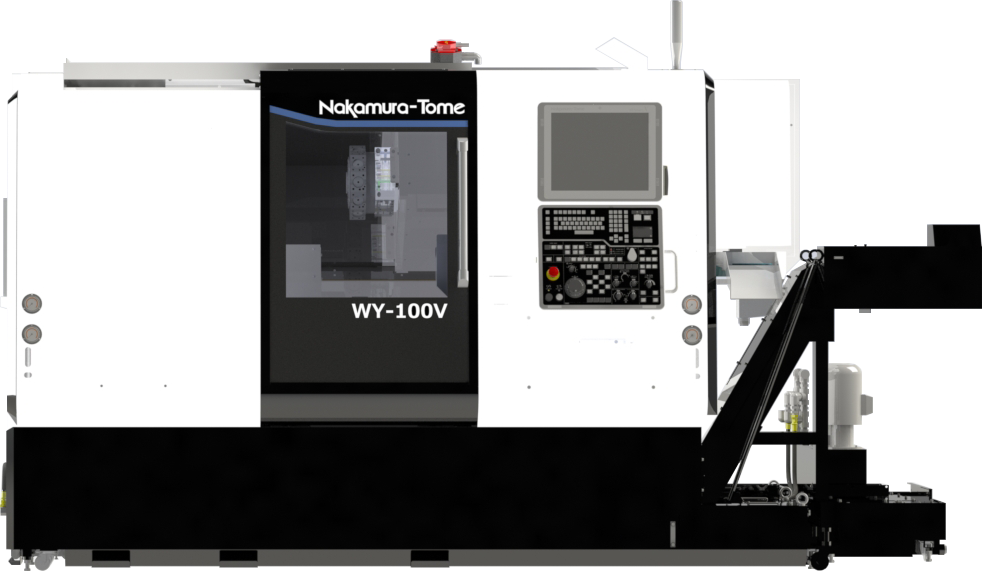 A product concept video is published on YouTube with the product's announcement.
Title: [New Machine] WY-100V | Reduce cycle time by 30% with many new technologies
■Product Information
https://www.nakamura-tome.com/products/wy-100v/
■Development background
After seven years have passed since the predecessor WY-100II was released, the WY-100V was developed to endeavor a higher value-added multitasking machine in its renewal. The most significant feature is its high-speed capability. To minimize idle time, we have developed a new technology called "ChronoCut" while also achieving higher spindle speeds, increasing milling speeds, and improved torque on the hardware side. As a result, we have successfully reduced cycle time by 30% in an actual machining case, as demonstrated with the sample workpiece below.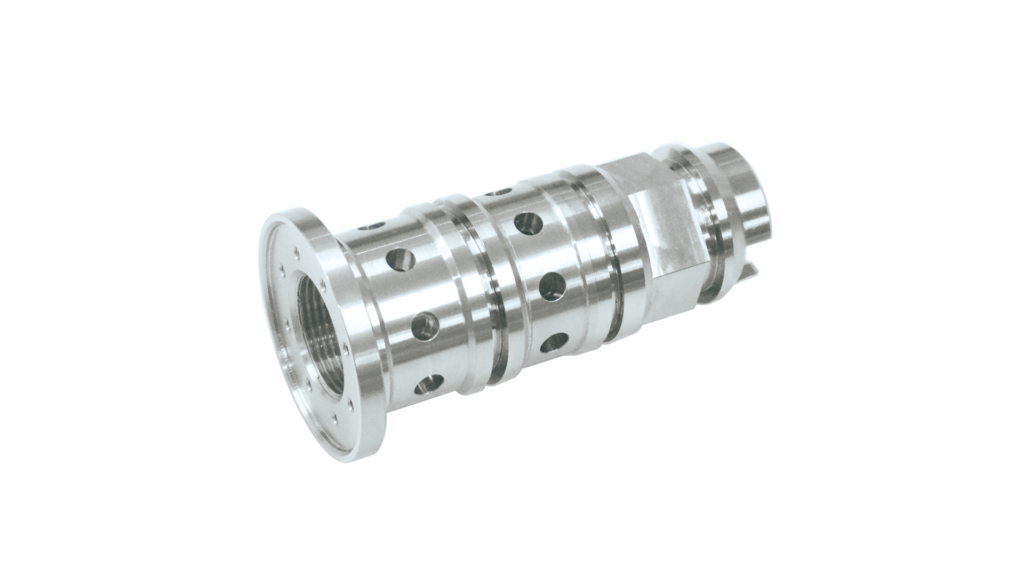 New hardware and software solutions have been developed to improve the accuracy that bears faster mass production. Moreover, in terms of control, various techniques have been incorporated to reduce idle time. It is a completely new multitasking machine that is faster and enhances productivity.
■Comment from Shogo Nakamura/CEO
In a multi-turret machine, speed is of utmost importance. By reducing cycle time with a fast machine, you can make a large number of workpieces within the same amount of time and effort. This helps the customers to save manufacturing costs in challenging cost-cutting situations and alleviates concerns about tight delivery deadlines.
The WY-100V is a machine that embodies the concept of "Faster than the fastest." It aims to reduce the burden on the shop floor. Even a few seconds of cycle time reduction can bring great satisfaction. Still, we have set a high goal of aiming for a 30% reduction with the workpiece demonstrated above and developed the machine from scratch with the dedication of our team. It is a machine that incorporates all our hardware, software, and machining expertise. We invite you to experience our new flagship two-turret machine.
■Ask Nakamura-Tome
Nakamura-Tome welcomes any questions and inquiries. Please feel free to contact us via the link below.
https://www.nakamura-tome.com/contact_product/
【Corporate Information】
Company: Nakamura-Tome Precision Industry Co., Ltd.
Address: Ro 15, Netsuno, Hakusan city, Ishikawa, 920-2195 Japan
CEO: Shogo NAKAMURA
Established: December 1960
Website:https://www.nakamura-tome.com/
Business details: Multitasking machine, combined precision CNC lathe

【Reference】
Sales Promotion Department
Nakamura-Tome Precision Industry Co., Ltd.
Phone:076-273-1111
E-mail:nt-mktg@nakamura-tome.co.jp