Oscillation Cutting
- A new proposal for swarf problems -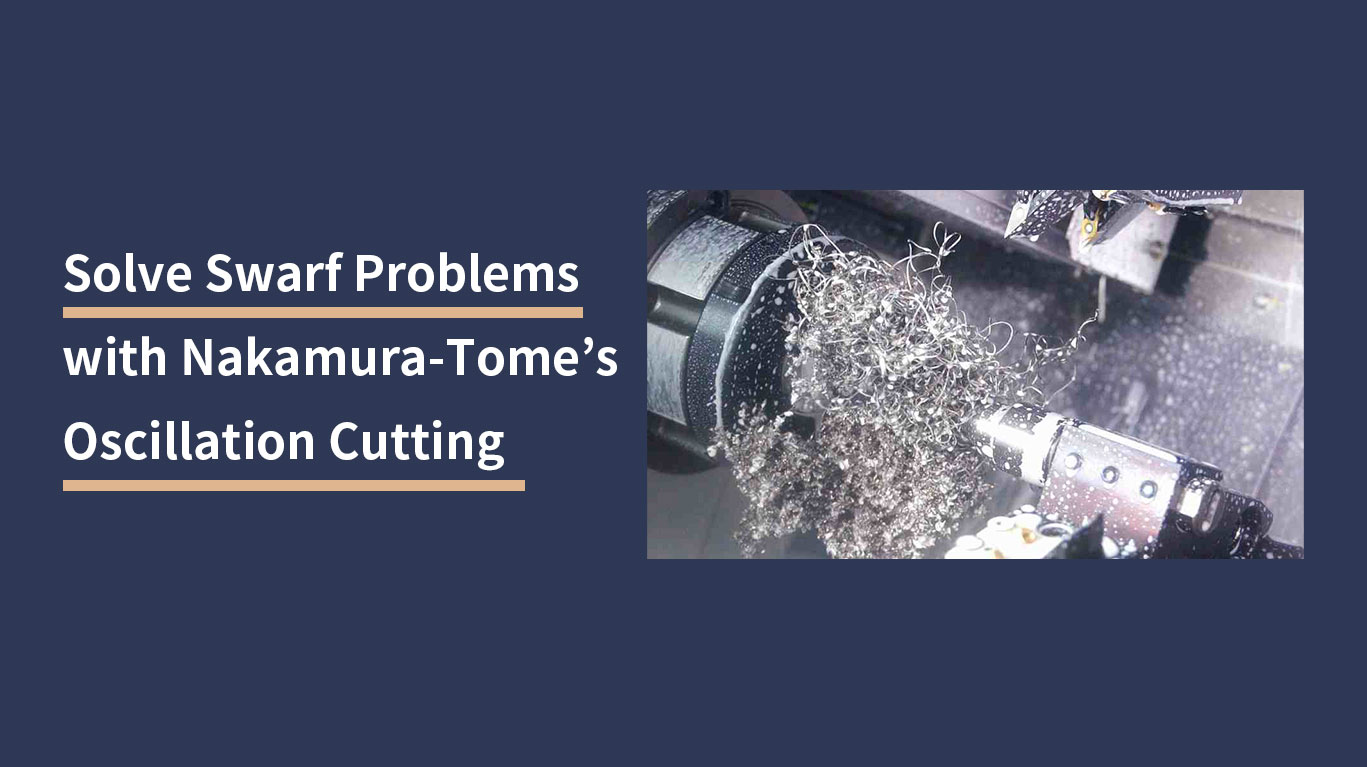 "The machine got entangled with cutting chips and stopped during machining."
"Cutting chips scratched workpieces, making defective products."
These problems often happen with machine tools.

Nakamura-Tome proposes the Oscillation Cutting against swarf control.
It is a processing method that solves the swarf problem by cutting chips into small pieces.

The Oscillation Cutting function is applied not only to a newly invested machine but also to existing machines.

Please look into this proposal if you are suffering from swarf control.