HAKUSAN, ISHIKAWA – Nakamura-Tome Precision Industry Co., Ltd. (CEO Shogo NAKAMURA) released a new promotional video, "V series | Faster than the fastest," in public.
Please take this opportunity to explore the appeal of the new "V series" products, which includes the WY-100V CNC multitasking lathe that was launched in July 2023.
Title:[New] V series | Faster than the fastest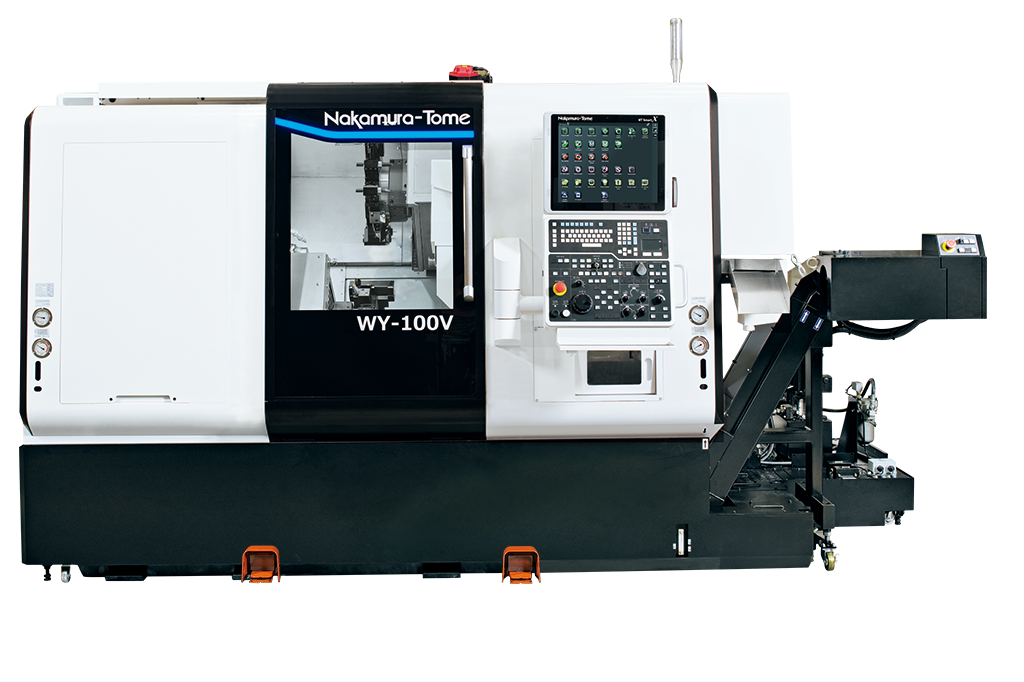 ■Product Information
https://www.nakamura-tome.com/products/wy-100v/
■Background of the filming
The concept of the V series including the WY-100V is speed. Therefore, we insisted on directions and camera angles in the production of the film to deliver viewers the feeling of speed.
To symbolize speed, we featured a track and field runner. The concept involves overlaying the runner's repetitive training, aimed at reducing their time, with the movement of the machine to illustrate the idea of making the processing time faster and faster.
The video features a high-speed style, and we hope you enjoy Nakamura-Tome's fastest V series.
■Ask Nakamura-Tome
https://www.nakamura-tome.com/contact_product/
【Corporate Information】
Company: Nakamura-Tome Precision Industry Co., Ltd.
Address: Ro 15, Netsuno, Hakusan city, Ishikawa, 920-2195 Japan
CEO: Shogo NAKAMURA
Established: December 1960
Website:https://www.nakamura-tome.com/
Business details: Multitasking machine, combined precision CNC lathe

【Reference】
Sales Marketing Section, Sales Promotion Department
Nakamura-Tome Precision Industry Co., Ltd.
Phone:076-273-1111
E-mail:nt-mktg@nakamura-tome.co.jp