HAKUSAN, ISHIKAWA – Nakamura-Tome Precision Industry Co., Ltd. (CEO Shogo NAKAMURA) launches a new precision CNC multitasking lathe, "SC-200IIL".
While it inherits the main specifications of the SC-200II and its concept of "Next level machining," the SC-200IIL evolves into a machine capable of machining long workpieces by adopting a long bed to prolong the distance between the centers.
This development allows users to select the R-side specifications from the sub-spindle or NT tailstock units.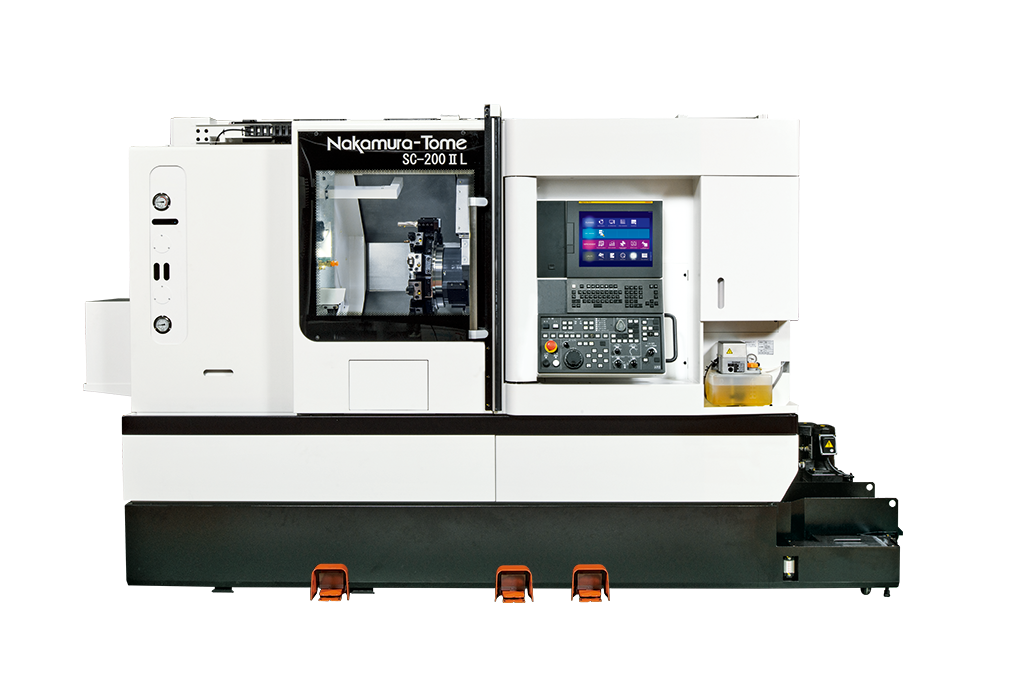 ■Product Information
https://www.nakamura-tome.com/products/sc-200l/
■Development background
Customer requirements for maintaining machining accuracy and durability are becoming increasingly demanding each year, requiring higher performance capabilities. In order to meet this, SC-200IIL has been developed to make the conventional SC-200L even easier for the customers to use. The high-rigid slant bed hiring the box-way slide is capable of adapting heavy cutting and high precision machining, ensuring high machining rigidity, workability, and accuracy.
■Comment from Shogo Nakamura/CEO
SC-200II is our new multitasking machine with the concept of "Next level machining." Since this machine is capable of processing large materials that should be normally performed on a machine in a one-rank larger size, the SC-200IIL can deliver favorable changes to factory floors. Another appeal of this machine is that the sub-spindle "MATA-BEI" can be selectable on the R-side spindle, allowing end-face machining, and realizes consecutive machining from a blank material to finished parts in a single machine. This machine was developed collaboratively with various departments within the company, coming together to work on it. We hope that many customers will see the actual machine.
■Ask Nakamura-Tome
https://www.nakamura-tome.com/contact_product/
【Corporate Information】
Company: Nakamura-Tome Precision Industry Co., Ltd.
Address: Ro 15, Netsuno, Hakusan city, Ishikawa, 920-2195 Japan
CEO: Shogo NAKAMURA
Established: December 1960
Website:https://www.nakamura-tome.com/
Business details: Multitasking machine, combined precision CNC lathe

【Reference】
Sales Marketing Section, Sales Promotion Department
Nakamura-Tome Precision Industry Co., Ltd.
Phone:076-273-1111
E-mail:nt-mktg@nakamura-tome.co.jp