1. We received a request from a customer.
There are several ways to perform internal keyway milling, such as using a slotting machine, broaching machine, or electrical discharge machine. On the other hand, we have heard many customers requests, "It would be easier if I could use a multitasking machine to do the machining together with turning, milling and drilling." When I heard their voices, I really wanted to make it happen, so I looked around for various tool manufacturers.

That's when I came across this tool!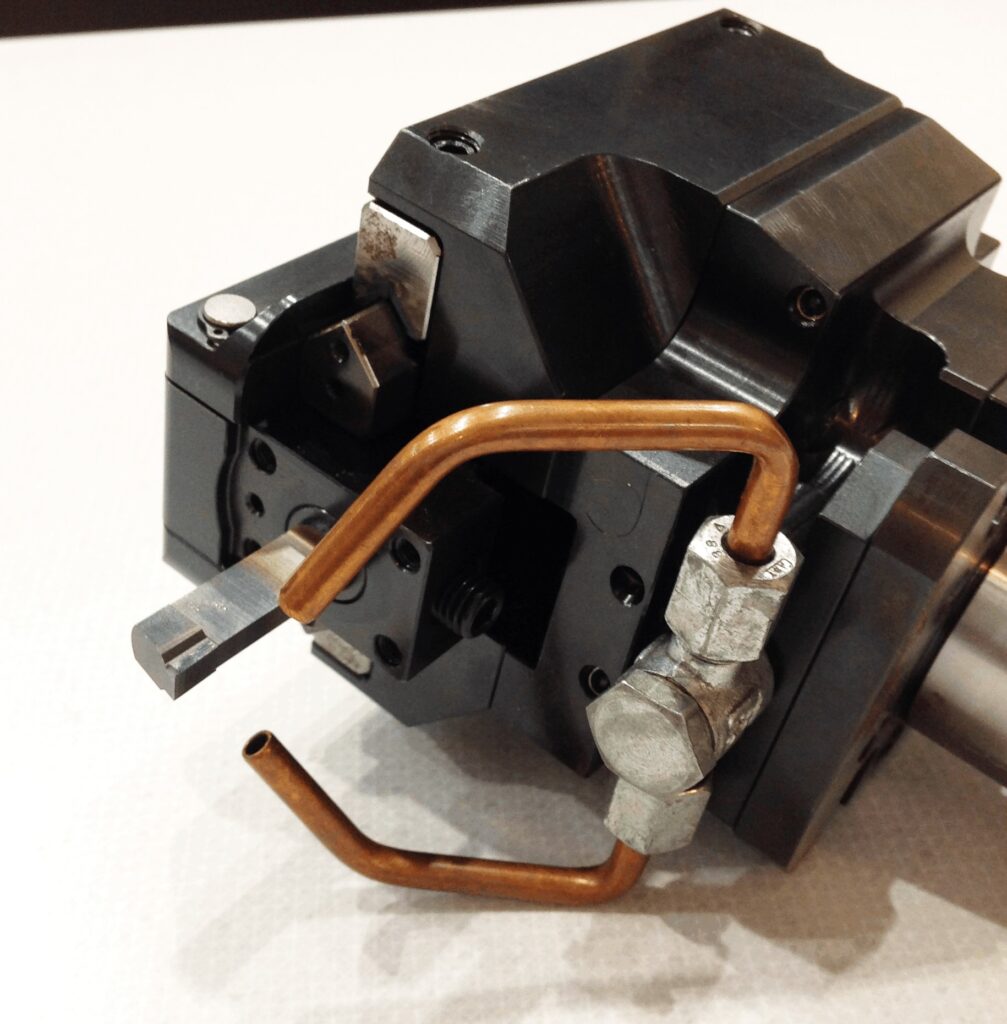 2. Features of the slotting tool
It's called a slotting tool. This is a slotting tool made by MT in Italy. Brighetti's tools are also famous.
The idea behind them is very unique.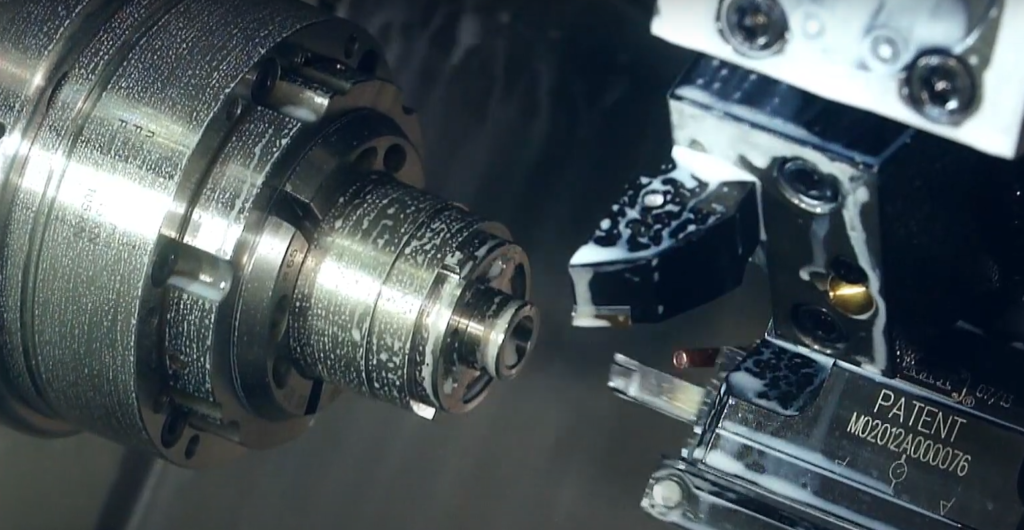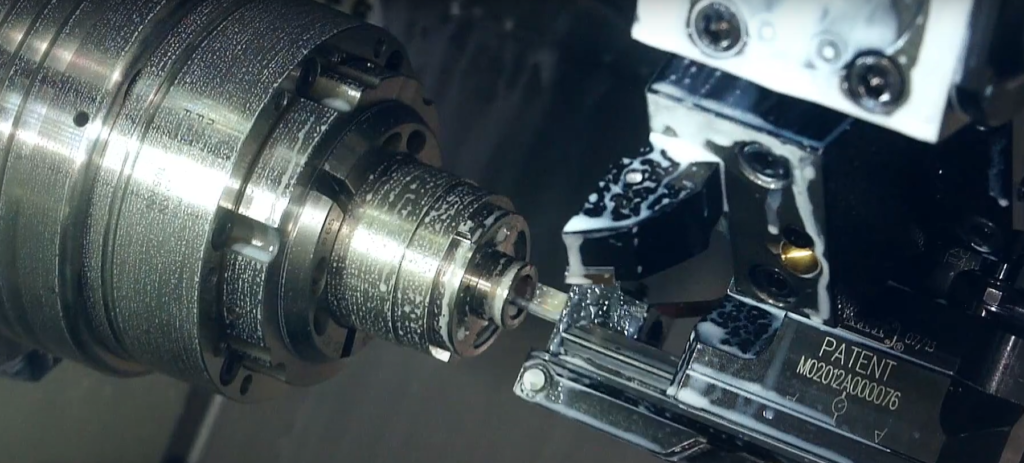 By moving the tool back and forth like a woodpecker, the groove is machined. At this time, we used a machine called WT-250II, which has two turrets (upper and lower), and the slotting tool was attached to the upper turret.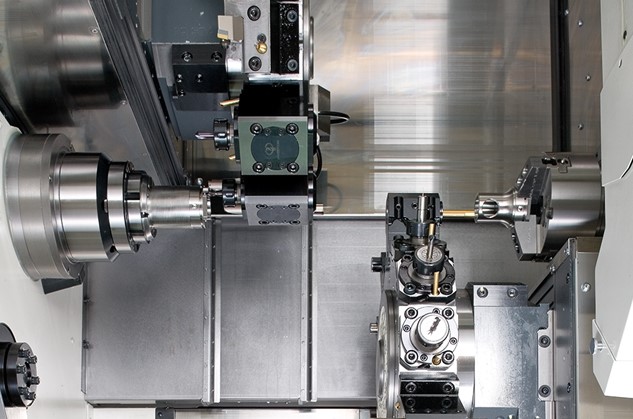 3. How does this work?
There is a question that I often receive. "How does this work?"
Especially those who like machines and tools are curious about how it is driven, and they ask me this question with great enthusiasm. (I understand your feeling very, very well.)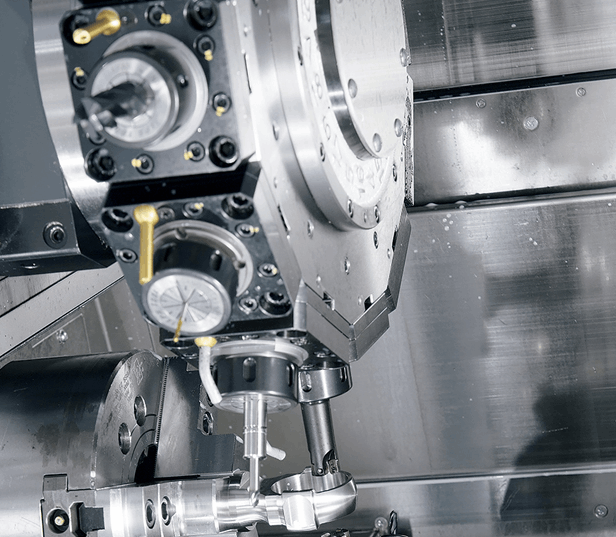 Actually, this movement is realized by converting the turret rotation mechanism used in milling into linear motion in the holder. (I thought the person who made this was definitely soft-headed.)
This makes it possible to do this kind of special machining with a standard machine.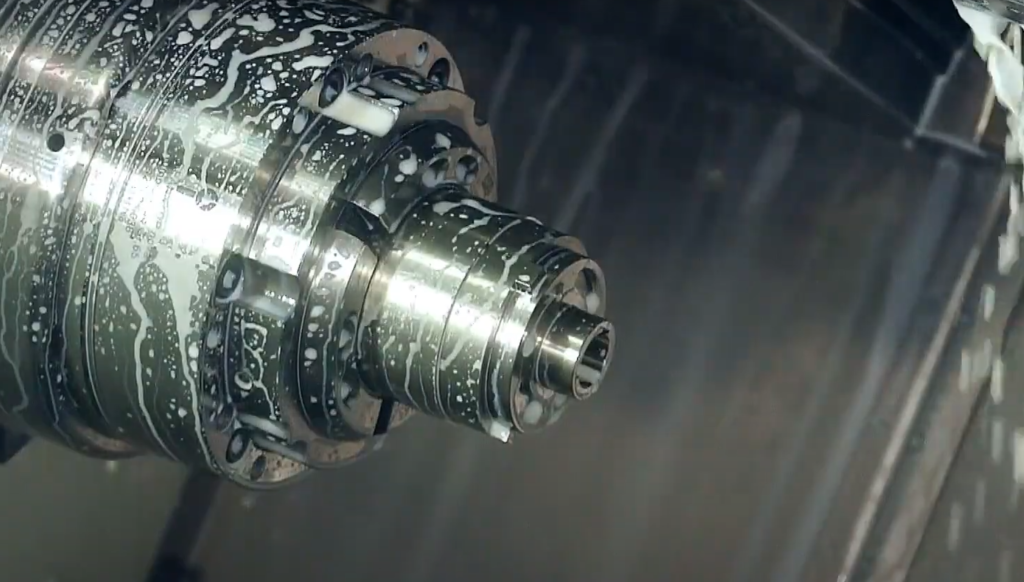 4. summary
It was very interesting to see how well the tool and machine collaborated to create a new area of complex machining. I hope to be able to introduce more examples of interesting machining tools and multitasking machines like this one!

The full video of this machining is also available on YouTube, so if you are interested, I would be happy if you could watch it.
Processing with the slotting tool is at 7:00~.